At Dilaveri Law Firm we are proud to provide our clients with outstanding legal representation, and we are committed to protecting our clients' rights, regardless of the situation. Whether you have a family matter that needs to be addressed; whether you are planning for your future and the future of your family; or whether you find yourself accused by the government, we have the experience, knowledge and dedication to achieve the best results for you. When it comes to your specific situation, it's critical to research your options and  sit down and discuss your case with an experienced attorney, and the legal team that will assist you. Feel free to browse this webpage and click on the links for more information, or send us an email to see how we can help.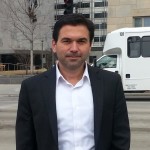 Mr. Arens Dilaveri founded Dilaveri Law Firm in 2007 after his experiences at the Public Defender's Office and Legal Assistance of Olmsted County. Mr. Dilaveri is an excellent trial lawyer, as well as a skilled mediator and negotiator. Whether teaching, coaching or volunteering his time, Mr. Dilaveri is very involved in the community.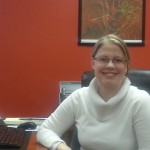 Ms. Nicole Gade is the firm's paralegal/legal assistant. Since graduating from college Ms. Gade has been continuously employed in the legal field. Her attention to detail and legal research skills are invaluable to our clients.